Sep 12, 2012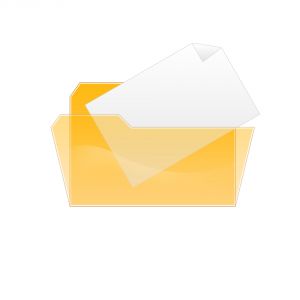 IEP (Individualized Educational Plan) organization of documents is no easy task. Those of you who have children with such plans and are not buried under the paperwork the school system has provided, please raise your hands. Thankfully, a "summer school" series posted by the folks at Wright's Law walks parents through the steps needed to organize school paperwork. So far the series  explained the power of being organized in Session 1, while the second session explained the steps for making a school record request. But that's only the beginning of the paperwork organizational fun!
IEP Documents: How to Organize Them
In Session 3 of the Wright's Law series, you'll find links to several articles with tips about how to organize all those documents gathered in the previous session. The articles are:
Gather all Documents – explains how to sort reports chronologically and organize them by year.
How to Date Your Documents
Three Ring Binder Rules
Success Story: What Organizing a File Can Do
Links to all the articles, as well as summaries of what they cover, can be found at Organizing the File: Session 3 Tracking Your Child's Educational History. And stay tuned for the final session in this series where you'll learn how to make a master list of all those documents, either by hand or with a word processing document.
IEP Documents: How Do You Organize Them?
There you have it. The Wright's Law system for organizing school paperwork. But how about you? How do you organize the documents you're given at IEP meetings? Or, for those of you who use the stuff-everything-in-a-box style of organization, try to dig your way out of the pile of papers in the box and think about how you wish you were organizing them. Then, leave a comment to share your thoughts or wish list!