Aug 3, 2012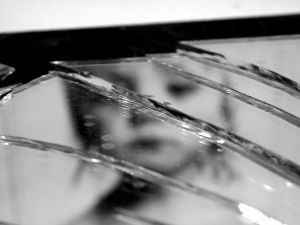 The abuse of children with special needs is a problem in our society. Almost every day a new special needs scandal shows up in my Google alerts. So I was pleased to learn about a new resource that helps special needs children recognize and avoid abuse.
A Book for Kids with Special Needs
The resource is a book written by Hunter Manasco. He's an assistant professor at Misericordia University in Dallas, Pennsylvania. His book, An Exceptional Children's Guide to Touch: Teaching Social and Physical Boundaries to Kids (Jessica Kingsley Publishers, July 2012), guides parents so they can talk to their children about abuse and teach them how to stay safe.
Why Manasco Wrote the Book
According to Sari Harrar's article, Helping Special Needs Kids Avoid Abuse at the Philidelphia Inquirer's website, "The idea for the book came from Manasco's first years treating children with autism and other neurological disorders. In a matter of months, he became aware of the many dangers and social difficulties that children with special needs encounter in their daily lives. He saw children with special needs hurt others and be hurt by their peers and caregivers without knowing anything was awry or that something should be done about it."
What in An Exceptional Child's Guide to Touch
Here's an excerpt of Harrar's description of the book:
The 80-page, paperback picture book educates children with special needs on social rules regarding appropriate and inappropriate forms of touching. It can be used to empower children to recognize abuse and to encourage them to reach out for help if they feel they are being abused. The book also has a "for adults'' section with information for caregivers and professionals regarding how to recognize child abuse and who to contact if they believe a child is being abused.
To learn more about the book and why its important for parents to address the topic with kids who have special needs, click on Helping Special Needs Kids Avoid Abuse and read the entire article.
What Prevention Resources Do You Know About?
I've heard about Manasco's book, but haven't read it, so this post is not an endorsement or review. However, if you have ready the book, tell us what you thought of it. Or if you have used other prevention resources, please share them in the comment box. Thanks!