Aug 20, 2012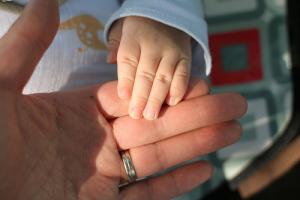 After the diagnosis, parents are often unsure about what to do next. Who do they tell? How do they break the news to family, friends, and to a child old enough to comprehend what's happening? Those are some questions answered in my guest post at specialneeds.com.
Who to Tell and What to Say
Unfortunately, it's impossible to create a one size fits all, after the diagnosis checklist about  who to tell. But whoever you decide to tell, the article suggests employing these five principles when breaking the news:
Be sensitive to the needs of those you tell.
Be selective about who you tell.
Be age appropriate when sharing the news with children.
Be prepared to explain your child's condition to a wider range of people as time goes on.
Age Appropriate Strategies
The article also includes guidelines about how to explain a diagnosis to kids.
Use concrete language with preschoolers and elementary-aged children.
Treat junior and senior high-aged youths as you would an adult.
Consider the level of functioning when speaking to children with developmental delays.
As always, the items in each list are explained in much greater detail in the article After the Diagnosis: Who to Tell and What to Say at specialneeds.com.
After the Diagnosis and More in Different Dream Parenting
If you like what you read in this article, you might also like my book Different Dream Parenting: A Practical Guide to Parenting a Child with Special Needs. It contains 24 chapters of practical advice and resources on a variety of topics, from preparing for a hospital stay to passing along your faith and much, much more. (You can look at the table of contents on Different Dream Parenting's Amazon page) or download the first chapter by clicking the "Buy the Book" tab above.
How Did You Break the News?
How did you break the news after receiving your child's diagnosis?  What did you do right? What would you go back and do over if you could? How did you tell the children in your life? Share your story so we can all do better in the future!