Jul 30, 2012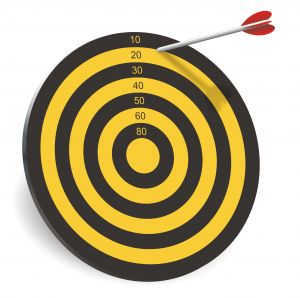 Okay, special needs parents. If you've never made a mistake, raise your hand.
Hmm, my internet motion detector says not one of you moved a muscle. That means you're going to appreciate an article posted on Voxxi.com. It's by one of my favorite bloggers, Eliana Tardio Hurtado. She's She is Family Resource Specialist for the Florida State program of Early Intervention for children with special needs. Eliana is also a published author and an advocate for Latino children with special needs and their families. You can check out her website for Spanish speaking families at www.redsocialelianatardio.com.
It's Okay to Mess Up
She's also the parent of two children with Down Syndrome. So, when she says it's okay for parents like us to make mistakes, it's okay. Here's how she puts it: "And no matter how we try to do what is best for our child, we're bound to make some mistakes along the way. And I'm here to tell you it's OK!" she says early in the article.
What Eliana Tardio Hurtado Learned from Her Mistakes
Hurtado shares three lessons she learned from her flubs:
It's not all about therapy.
Accept that your child has special needs.
Stress less and find more joy.
To benefit from Hurtado's insights about each lesson, read the entire article, Parents of Children with Special Needs: It's OK to Make Mistakes! at the Voxxi website.
Special Needs Parents, What Have You Learned From Your Mistakes?
Now's a chance for all you dads and moms who didn't move a muscle earlier to wave your hands and strut your stuff. What's the best lesson you've learned through your parenting mistakes? How have your oopsies made you a better parent? Why don't you want a do over? Leave a comment. I'd love to hear from you!
Jolene