Jul 27, 2012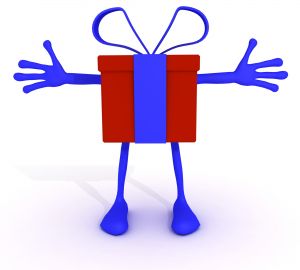 Today is my birthday, and I'm celebrating by sharing one of my favorite early birthday presents of all with you. My very favorite early present was the the birth of my daughter who entered the world on July 21, 1988. But last month, on June 24, DifferentDream.com was included on a list of the top 40 websites for special needs parents compiled by www.onlinecollegecourse.com.
Doing a Happy Birthday Dance
I do my own little happy birthday dance every time I think about being listed with special needs blogs I've been hero-worshipping for years. Blogs like:
Friendship Circle of Michigan
Love That Max
5 Minutes for Special Needs
About.com: Children with Special Needs
BLOOM
Hopeful Parents
Check Out all 40 of the Best Blogs for Special Needs Parents
Direct links to those websites aren't included with this post, 'cause I'm hoping you'll go back to the original story of the 40 Best Blogs for Special Needs Parents and check out every one of them. The websites are divided into the following categories:
Assistive Technology
General Special Needs
Special Education and Home School
Special Needs Parenting
Here's what was said about this website, which is listed in the last category: "No matter the diagnosis, parents seek solace with one another through this blog, which overflows with personal stories as well as resources for a wide range of needs."
What Special Needs Blogs Would You Add to the List?
Many of the websites are new to me, so I'm having a jolly time learning about them and hope you'll surf over and investigate them, too. And maybe you'll leave a comment here about your favorites on the list. Or if your favorite isn't listed, share it with everyone in the comment box, so we can check it out, too.
Happy Birthday to Me,
Jolene
2 Responses to "Happy Birthday to Me: Different Dream Hits Top 40"