Dec 6, 2011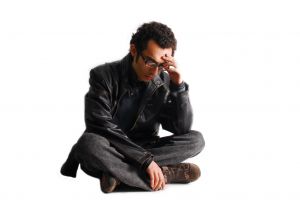 Last month, guest blogger had readers laughing themselves silly with her first post, Random Acts of Vomit. This month, she's back with a more serious post, one in which she shares a lesson she wishes someone had taught her when their daughter was first diagnosed with Noonan Syndrome.
It's Okay to Grieve
I wish I had known it was okay to grieve. Or that the process could take years.
When I think back to the time before Noonan Syndrome was not a regular part of our vocabulary, I realize how naive I was. I assumed any child I might have would be a perfectly healthy, enviably gorgeous, superiorly athletic, future Princeton grad. I could even picture the never-ending bragfest.
Why yes, little Bentley already does long division. He's only two. And, he knows the forms of matter include solids, liquids, gases AND plasma.
Isn't that what every parent expects? You always assume you'll have a perfectly healthy child. Until you don't.
I Forgot to Sit Back and Take It All In
It didn't take long to realize Catie wasn't anything like her older sister, who, although not a child prodigy, was definitely a textbook baby. The thing is, I became so immersed in figuring out what was wrong with Catie, I forgot to ever sit back and take it all in. I instinctively knew something was wrong and with that came easy acceptance. But because I was so wrapped up in the here and now and my immediate need to diagnose her, I never bothered to consider what it would mean for her future. For our future.
I Returned My Focus to Work
The day Catie was diagnosed, I don't remember feeling much of anything at all. I just remember it all being so surreal. It had been such a long, tiring road to get to that point. I thought I might feel relief. But I didn't even feel that. And instead of getting online and connecting with the online community for those living with Noonan Syndrome, I returned my focus to work… like the past fifteen months had never happened. Like I'd never heard the words "Noonan Syndrome."
I Was an Emotional Wreck
Almost two-years later as Catie began falling a lot, I badgered every eye specialist around, convinced her vision was to blame. One of them suggest I have her evaluated for physical therapy instead. When I did, I learned not only was that the obvious culprit to her falling, but also how far she was behind other kids her age. And it hit me like a ton of bricks. I spent the next few weeks an emotional wreck. Everything, it seemed, led to tears. And one day, as I sat crying in my office about therapy, the cost, the hassle of toting Catie back and forth… a very wise co-worker with experience in such matters said to me, "Do you think you might be grieving? You know, with a diagnosis like this, there's a period of grieving that comes with it."
I Took Some Time to Grieve
As soon the words left her mouth, I knew she was right. I might have long before accepted what was happening to Catie, but I never accepted the loss of the life I assumed we'd always have. I expected normal, typical, ordinary. I got nerve wracking and tumultuous. So, I took some time and grieved. I felt sorry for Catie. I felt sorry for me. I felt sorry for us. And after a few weeks, I began to feel like the old me. I realized I definitely didn't get the ordinary life I had expected. Instead, with Catie came an extraordinary life. And I am grateful.
When Did You Learn It's Okay to Grieve?
Did you identify with April's journey? Do you remember when you realized it's okay to grieve for a child with special needs who is alive? Or did you realize it while reading April's post? We'd love to hear your story. Leave a comment about your grief journey. Go ahead. Do it. Because this is a safe place. A place where it's okay to grieve.
Crying with you,
Jolene
3 Responses to "Guest Blogger April Brownlee says, "It's Okay to Grieve""